June 23, 2016
Dear Friend of the Campaign for Peace and Democracy,
As Americans prepare to elect a new president, it seems that world peace is more elusive than ever and that elites are increasingly determined to stamp out democracy, as are the resurgent forces of the far right. At such a time, it is essential that CPD be able to continue initiatives in support of democratic and social justice movements and promoting a democratic, peaceful United States foreign policy.
To sustain our efforts, we need your help. Thanks to your generosity, we've supported the campaigns below in the first months of 2016. We're asking for your support to continue our work in the challenging months ahead.
We call on the Obama administration to end the U.S. alliance with Saudi Arabia and to stop providing the Saudi regime with military and diplomatic support. The execution in January of Sheikh Nimr al–Nimr, an opponent of both Sunni and Shiite sectarianism and an advocate of a non-violent strategy, is only the most recent example of the barbarity of the Saudi dictatorship; the government carried out at least 157 executions in 2015, many of them by grisly beheadings. Saudi Arabia's outrageous oppression of women is well known and, as Amnesty International has documented, the regime systematically represses dissent with flogging and other forms of torture, equates criticism of the government and other peaceful activities with terrorism, and continues to discriminate against the country's Shia minority. Washington has issued only pro–forma expressions of "concern" about these human rights violations, while in practice maintaining solid support for the Saudi regime...
and went on to condemn the Saudi government's bloody war in Yemen and its support for repressive regional regimes such as the governments of Egypt and Bahrain.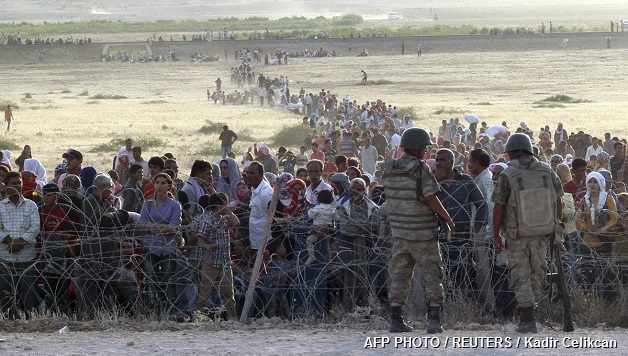 CPD depends on your contributions, so please give as generously as you can.
To donate on line, visit our website. You can mail your check made out to Campaign for Peace and Democracy. For credit card gifts, mail the amount, card number, expiration date and your name, noting if it's a one-time or a monthly donation. Foreign donations must be made by U.S. money orders or checks payable in U.S. currency drawn on U.S. banks. Our address is Campaign for Peace and Democracy, 2808 Broadway, #12, NY, NY 10025.
Donations are tax-deductible. Thank you very much in advance for your support -- we could not survive without your help.
In peace and solidarity,
Joanne Tom
Joanne Landy and Thomas Harrison
Co-Directors, Campaign for Peace and Democracy