Joanne Landy
1941-2017
October 18, 2017
It is with the deepest sorrow that I have to report that Joanne Landy, the Co-Director of the Campaign for Peace and Democracy and one of its two founder (as the Campaign for Peace and Democracy/East and West) in 1982, died on October 14th, two weeks after suffering a massive stroke. She was just a few minutes shy of her 76th birthday. Tributes to Joanne and information about the future of the Campaign will follow shortly. As for now, I join with all of you in mourning the passing of a great, tireless fighter against war, repression, and social injustice. We are unlikely ever to see her equal.

In grief and solidarity,

Tom Harrison
---

July 20, 2017
---

June 24, 2017
---
June 5, 2017
---
John Jay College
524 W 59th St , Manhattan, New York City
---
May 2, 2017
---

Campaign for Peace and Democracy Statement, April 8, 2017
---

March 4, 2017
---

February 10, 2017
---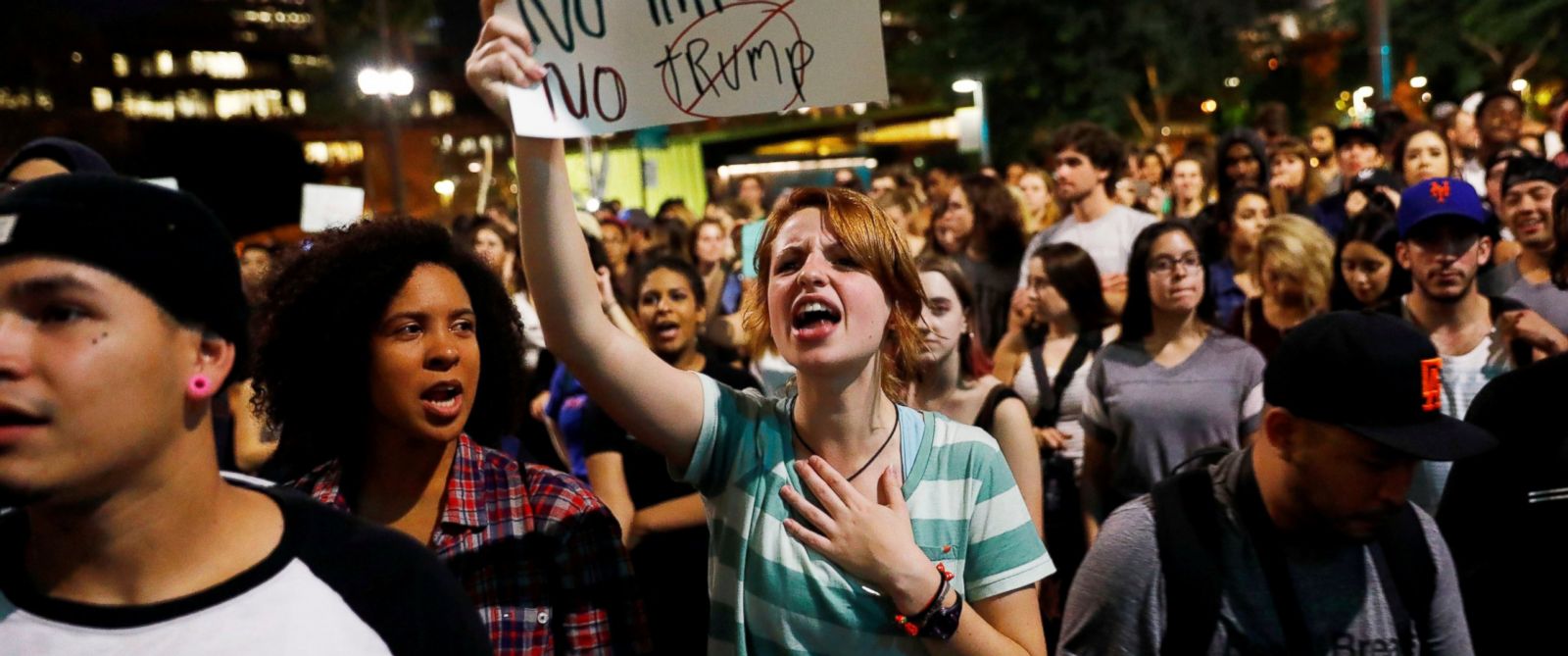 Feb. 6, 2017
---
Thurs., Dec. 22, 2016, 8 PM-12 AM, Monika's Cafe Bar, 32-90 36th Street, Astoria NY
---
YouTube Video of the forum
Dec. 7, 2016
---
Nov. 29, 2016
---

Oct. 19, 2016
---

Oct. 5, 2016
---
Sept. 28, 2016
---
Sept. 20, 2016
---
June 23, 2016
---

May 20, 2016
---

May 19, 2016
---

Book tour by Robin Yassin-Kassab and Leila Al-Shami,
authors of Burning Country: Syrians in Revolution and War
April 19, 2016
---

April 18, 2016
---

March 29, 2016
---
---
March 21, 2016
---

The Campaign for Peace and Democracy invites you to Washington, DC, on March 5 and 6 for the first-ever two-day Summit on Saudi Arabia and U.S.-Saudi ties.
Feb. 6, 2016 (updated Mar. 1, 2016, with schedule and full list of co-sponsors)
---
Welcome new Campaign for Peace and Democracy endorsers Aaron S. Amaral, Riad Azar, Saulo Colón, Mike Friedman, Sam Friedman, Carol E. Gay, Trevor Harrison, Stanley Heller, Temma Kaplan, Despina Lalaki, Nicholas Evangelos Levis, Michael Löwy, Paul Mackney, Gloria Mattera, Ian McMahan, Deborah Meier, Saskia Sassen, Gar Smith, Laura Veit, Nantina Vgontzas, Joe White, and Ella Wind
February 24, 2016
---
February 11, 2016
---

---
---
---

Add your name to CODEPINK's letters of condolence to the people of France, Lebanon, Iraq, and Syria (Nov. 18, 2015)
---

---

Campaign for Peace and Democracy Statement, Oct. 10, 2015
The Statement in Farsi:
واشنگتن و مسکو
به بمباران خاتمه دهید
و حمایت از دیکتاتورها را متوقف سازید
---
Rafael Bernabe, Despina Lalaki, and Vicente Rubio-Pueyo, with moderator Ed Morales, discuss the struggles of their countries at a meeting in New York Sept. 30, 2015
---

The five are Jean-Luc Mélenchon, Stefano Fassina, Zoe Konstantopoulou, Oskar Lafontaine, and Yanis Varoufakis (Sept. 14, 2015).
---

---

---

---
---
---
---

Take Action: Egypt's political prisoners/Greek debt (June 15, 2015)
---
---
---
Open Letter to Prime Minister Alexis Tsipras: No to a joint Egyptian, Greek and Cypriot alliance in the "war on terror" (May 13, 2015)
---

---

---
CPD in The Nation: "Debating Syriza's Options," featuring selected articles by Tom Walker, Stathis Kouvelakis, Costas Lapavitsas, Michael Roberts, Barry Finger, James K. Galbraith, and Maria Margaronis (Mar. 24, 2015)
---

Feb. 6, 2015 Forum "After the Greek Elections:
The Future of Austerity in Greece, Europe and Beyond"
Transcripts of talks and updates by the speakers:
Natassa Romanou, Alan Akrivos, Iannis Delatolas,
Nantina Vgontzas, and Aaron Amaral
---
---

---

---
The entire evening was livestreamed and videotaped. To see the tapes, go to
http://youtu.be/ucd6s7FVd6Q for Part 1
http://www.ustream.tv/recorded/58517308 for Part 2
(note: There is a small overlap of the two tapes: Aaron Amaral's presentation is at both the end of Part 1, and at the beginning of Part 2)
ANOTHER CHANGE OF ADDRESS TO ACCOMMODATE
THE GROWING NUMBER OF PEOPLE
WHO WANT TO ATTEND THE FORUM:
WE HAVE A NEW NEW NYU BUILDING LOCATION!
NYU Global Center for Academic and Spiritual Life
Lecture Hall 95 at 238 Thompson St
(off Washington Square South), Manhattan
---
---
Story about CPD statement in the Mexican newspaper La Jornada
(December 22, 2014)
The statement in Farsi:
---

---

---
---

---

---

---
---

---
---
---
---
---
---

---

---

---
---

---

No Threat of New Sanctions on Iran!
No to the U.S.-Led Sanctions Program on Iran!
Yes to a Nuclear-Weapons-Free and Democratic Middle East!
Statement by the Campaign for Peace and Democracy
January 6, 2014
---

---

---

---

---

---
---

---

---
---

---
---
---
The Obama Administration seems poised for a military attack on Syria. We must act NOW to do all we can to stop this dangerous and illegal action. Please contact your members of Congress today and tell them that a military attack on Syria is no solution to the crisis. They need to hear from us before it's too late!
Congress is in recess, so it is probably most effective to call Representatives in the their District offices and U.S. Senators in their State offices. To find out their phone numbers, use this helpful Friends Committee on National Legislation guide (Be sure to click contact, once you find your official's square)
Please let us know at cpd@igc.org if you have made your call.
---
---
---
---
---
Aug. 18, 2013 — Action: Oppose Greek Neo-Nazism & Anti-Semitism
Sign Petition to Defend Savvas Michael-Matsas and Konstantinos Moutzouris
---
---
---
---
---

Havaar banner atop the AJ Muste building in Manhattan (June 6, 2013)
---
June 6, 2013 — CPD Open Letter to Russian judge calling for fair trial and acquittal of 12 defendants in first major political trial of protesters against Putin government's political repression.
---
May 30, 2013 — Campaign for Peace and Democracy Panels at the 2013 Left Forum
---
---
May 10, 2013 — CPD Welcomes New Endorsers Lawrence Wittner, Peter Tatchell, Yifat Susskind, Bhaskar Sunkara, Richard Seymour, Costas Panayotakis, Manijeh Nasrabadi, Ali Issa, Jules Greenstein & Beth Bush
---
John Feffer's interview with Landy and Harrison about
their view of the post-1989 developments in Eastern Europe (posted May 2, 2013)

as it appeared in

---
IRAN

---
---
---
FORUM
---
CHICAGO
---
BAHRAIN
---
CPD LEFT FORUM PANELS
---
IRAN
---
NEW ENDORSERS
---
BAHRAIN
---
IRAN
---
IRAN
---
PLEASE SUPPORT THE CAMPAIGN FOR PEACE AND DEMOCRACY
---
OCCUPY TOGETHER
Photo: NY Metro Chapter, Physicians for a National Health Program
---
UPDATE
---
BAHRAIN
---
OCCUPY
---
SYRIA
---
RALLY
---
FUND APPEAL
---
SYRIA
---
ISRAEL
---
BAHRAIN

Statement as it appeared on line in The New York Review of Books on June 9, 2011
Statement as it appears in the June 6, 2011 issue of The Nation
Press Release: Hundreds of Bahrain's join call to end US support for Bahrain government, May 24, 2011
---
LIBYA
We Support the Libyan Democratic Revolution and Oppose Western Military Intervention and Domination
A statement by the Campaign for Peace and Democracy (April 6, 2011)
"What about the rebels?" by Frank Brodhead, and Thomas Harrison and Joanne Landy
---
Report on CPD's Feb. 2011 Delegation of Peace and Human Rights Activists
to the U.S. and Iranian Missions to the U.N. (Feb. 25, 2011)
---
Afghanistan War Weekly
April 4, 2011
The news media's focus remained on North Africa and the Middle East this week, with some Afghanistan reporters even being redeployed to that region. Despite the lack of media coverage, there are two stories from last week that I think are important. . . . more
---
---
---
---
---
---
---
---
---
---
---
---
---

---
---
FLYER
(July 2010)
---
---
---

---
---
---
forum: Tuesday, May 11 , 2010
Tuesday, May 11 • 7:00 pm
NYU Kevorkian Center
50 Washington Square South
(at 255 Sullivan St.), Manhattan
Campaign for Peace and Democracy
and Where Is My Vote-NY, The NYU Kevorkian Center,
The Nation
invite you to attend a forum:

Sanctioning Iran?
As the Obama administration debates imposing new "targeted sanctions" on Iran, many question the effectiveness of sanctions to pressure regimes, while raising ethical and humanitarian concerns about the impact of sanctions on social movements as well as everyday people. In this program, two distinguished speakers will explore diverse views on the issue, using lessons learned from Iraq, Cuba, and South Africa and the current state of Iran today. We hope for the audience to come to their own understanding of the debate and to make an informed opinion as to the effect of targeted sanctions on Iran .

The program will feature:

JOY GORDON
Professor of philosophy at Fairfield University, PhD Yale University, JD Boston University School of Law. Professor Gordon has published extensively on issues of international relations and international law, particularly in the area of economic sanctions. Dr. Gordon's most recent work Invisible War: The United States and Iraq Sanctions was published by the Harvard University Press.

TRITA PARSI
Founder and president of the National Iranian American Council and an expert on US-Iranian relations, Iranian politics, and the balance of power in the Middle East. He is the author of Treacherous Alliance: The Secret Dealings of Iran, Israel and the United States. On February 25, 2010, Dr. Parsi testified before Congress on the Human Rights situation in Iran.

Chair: ROANE CAREY
Managing editor of The Nation magazine. Editor of two books on the Middle East conflict, The New Intifada (Verso, 2001) and The Other Israel (New Press, 2002).

NEWS & INITIATIVES
---
This poster, letting people know about CPD's anti-war position, is being put up all around Pakistan.
Members of the National Trade Union Federation of Pakistan demonstrate in Karachi against U.S. drones on January 23, 2010
---
October, 2009 This may be a turning point for the expanding U.S./NATO wars in Afghanistan ...[more]
---
---
No U.S. Military Use of Bases in Colombia
CPD Letter to Hillary Clinton - Aug. 10, 2009
---
Iran: The Election and Beyond
Statements by the Campaign for Peace and Democracy


• CPD Question and Answer on the Crisis in Iran - July 7, 2009
• Crisis in Iran - a Statement from CPD - June 17, 2009
RECENT INITIATIVES, STATEMENTS & LETTERS
March 16, 2009 — It is our understanding that after much debate in your country, the Czech Chamber of Deputies will vote very soon on the proposed agreement to accept the U.S. military radar . . . [more]

NEW YORK, March 18, 2009 — In a major setback for Pentagon plans to install a U.S. military radar base in the Czech Republic, the Czech government yesterday withdrew, at least for now (and possibly for good), its proposal to ratify an agreement on the base . . . [more]
---
We are writing to protest in the strongest terms the threats that have been mounted against Shirin Ebadi, co-founder of the Defenders of Human Rights Center and the Organization for the Defense of Mine Victims . . . [more]
---
January 2009 — In its massive military attacks on Gaza, Israel has again engaged in actions contrary to morality, international law, the cause of peace, and to the long-term best interests of the people of Israel. And, once again, the United States government has been the enabler of Israeli actions . . . [more]
Photo: Sharif Sarhan
---